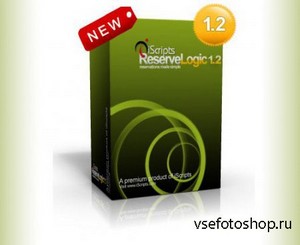 iScripts - ReserveLogic v1.2 Updated - NULL - VALOR | 17,9 MB
This powerful software package provides a professional, yet affordable way to simplify the online reservation process. The script is ideal for bed and breakfasts, motels, time share booking, vacation rentals, resorts, small hotels, guest houses, tour/travel companies, campgrounds and more.
Просмотров: 571 |

Комментариев: 0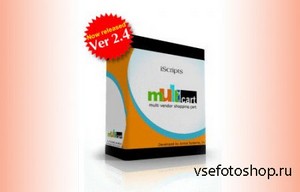 iScripts - MultiCart v2.4 Multi Vendor Shopping Cart - Updated - NULL - VALOR | 25,5 MB
iScripts MultiCart - Multicart is a unique multi-seller shopping cart software allows you to easily create your own ecommerce marketplace with multiple vendors in the backend, similar to Etsy or Amazon Marketplace.
Просмотров: 462 |

Комментариев: 0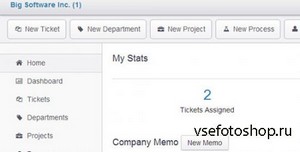 CodeCanyon - Steady Project - Bug Tracking - RIP | 905 KB
Steady Project is a project management and bug tracking application that is used to help in the life cycle of software development. Steady Project has the ability to create tickets, departments, users, and processes. All of these entities can be linked together within the application. Users are notified via email of ticket updates so they can stay on track of what they are working on. There are built in statistics in your dashboard so you are able to keep track of what is going on within the company. There is also the ability to upload and attach documents to numerous assets of your company so you can always have up to date material.
Просмотров: 556 |

Комментариев: 0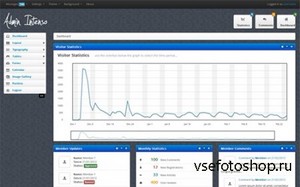 WrapBootstrap - Admin Intenso - Admin Theme | 25,6 MB
Intenso Admin is a full featured Admin Template for you to use for your own backend. Admin Intenso aims to be a template containing useful elements but keeping the simplicity. It is built on bootstrap and jQuery UI and is compatible with extensions for both.
Просмотров: 438 |

Комментариев: 0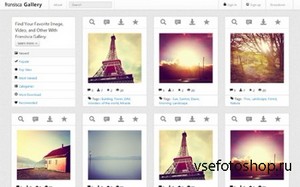 WrapBootstrap - Fransisca Gallery | 2,35 MB
Fransisca Gallery is a template for storing and displaying images (or video) you have to show to everyone. This template is a minimalist and simple design that is focused on the image to be displayed. This template also allows you to share your pictures with everyone, giving people a chance to see this picture to vote, comment, and share it.
Просмотров: 368 |

Комментариев: 0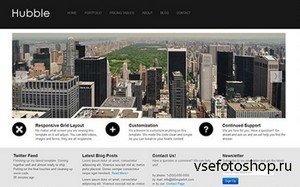 WrapBootstrap - Hubble Business Theme | 788 KB
Hubble is a clean responsive business and portfolio template built with Bootstrap. It was built for professional businesses and developers to have a clean slate to work from. Simply add your own styles to make it your own!
The layout of the template would be considered sleek, basic and clean with a good use of white space that lets the user focus on the content.
Using CSS3 we gave this template a subtle fading header and some awesome zoom effects on the portfolio and pricing pages to wow your users.
Just add your own form processing elements and you're ready to use Hubble for your own projects!
Просмотров: 444 |

Комментариев: 0
Просмотров: 462 |

Комментариев: 0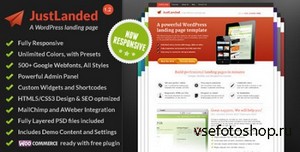 ThemeForest - JustLanded v1.2.10 - WordPress Landing Page | 17,7 MB
JustLanded for WordPress is the ultimate responsive WordPress landing page theme, a lead generation and online marketing theme designed for the WordPress platform to provide you with all the building blocks required to sell a product online - within minutes.
Просмотров: 711 |

Комментариев: 0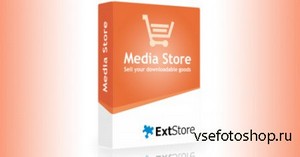 Media Store v1.3.0 - for Joomla 3.x | 1,26
Media Store is an extension for Joomla! 3.0 developed by ExtStore Team. It allows you to sell downloadable/digital products such as documents, e-books, software, images...
Media Store comes with SEO support, nice responsive design, easy to use for both users and administrators. Especially, it is very flexible. It is designed for supporting plugins to make it more powerful.
Просмотров: 657 |

Комментариев: 0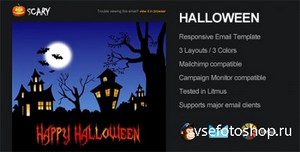 ThemeForest - Scary - Halloween Email Campaign Template - RIP | 4,16 MB
Scary - Halloween is a Responsive Promotional Email Campaign Template. Scary and Dark design pattern. Suitable for wishing Happy halloween to customers and give promotional Campaigns, discounts and copouns. Show your products, features, portfolio etc. Best for any type of business. Engage your users with this responsive halloween email template.
Просмотров: 434 |

Комментариев: 0